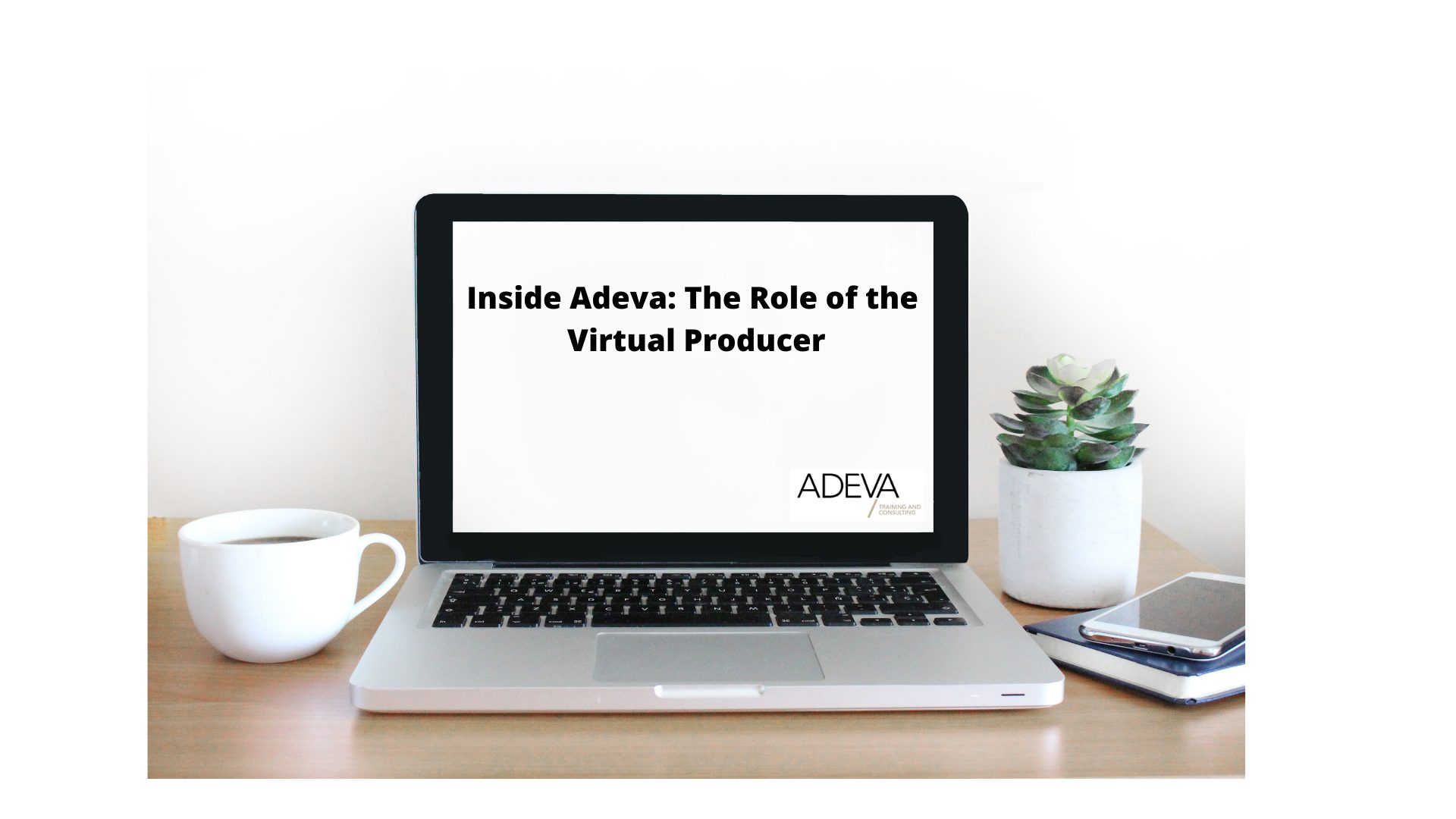 Adeva is well known for the expertise of our trainers. We want to lift the lid on some of the other roles within Adeva, that allow us to deliver a great service to our clients.
At Adeva we have a small team of highly skilled Virtual Producers. We asked Linda McNamara to share more about her role as a Virtual Producer at Adeva.
Comments are off for this post.